Additive Manufacturing
Everyone is talking about it, but few know how to fully implement it.
Additive Manufacturing (AM), or 3D printing, is most commonly known for its use in rapid prototyping, but this is just scratching the surface. This technology has huge implications across the entire manufacturing industry.
Below are some of the ways Crystal Engineering is pushing the technology to find opportunities for our customers.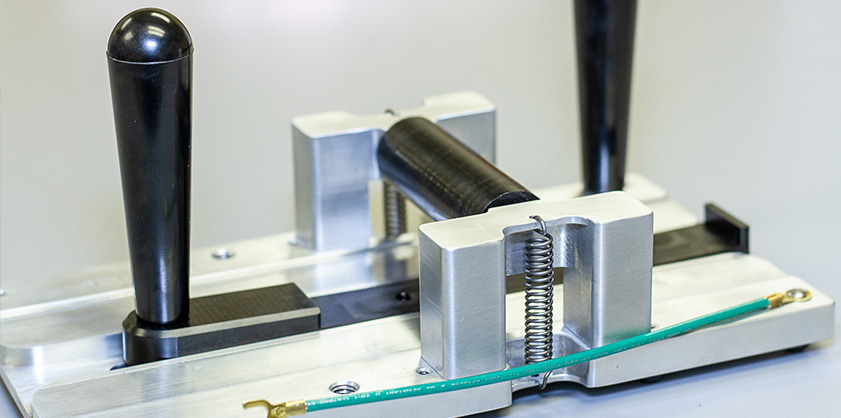 Design for Additive
With AM all the traditional rules are thrown out the window. This has made Additive difficult for designers to fully leverage. We have engineers who are MIT-trained Additive Manufacturing Professionals, and understand this new design mindset. We take full advantage of this technology to advance your products and processes.
Short Run Production
We use AM for end use parts. Nylon, ABS, Titanium, and Tool Steels are all materials familiar to us and produce-able using Additive. When production volumes are low additive provides an affordable method for production without the expense for tooling or manufacturing requirements that drive up costs.
Rapid Prototyping
Our engineers can produce functional prototypes in a matter of days, not weeks, and apply tweaks and revisions in real time. We use this to check our designs and get working prototypes into your hands quickly. This dramatically shortens the design cycle, reduces costs of revisions, and gets your products to production faster.
Assembly and Production Fixturing
AM allows for quick and cost-effective production of jigs and fixtures for your manufacturing process, customized for each product. Assembly aids, drill jigs, and robotic grippers are excellent applications for this technology. We use it in our production processes, and we can help you implement it into yours.
CNC Machining Fixtures
We can quickly produce fixtures with AM that give our machine shop the edge in creating complex machined components in the most cost-effective way.
Complex Geometries
It is often said that with AM, complexity comes for free. This is because integration of features that would be otherwise difficult or impossible to machine are of no consequence to the printer. The addition of holes, hollow cavities, or lattice structures reduce part weight while maintaining strength. And the addition of these features means less material, less cost, and faster production time by AM.